Evarts Tracy

, pioneer of American military

camouflage,

was renowned architect
By Nancy Piwowar
Plainfield, NJ -- Evarts Tracy was one of the foremost architects in America in 1915, but as World War One came closer to America, he was one of the first men to offer his services to the government. Such patriotism was a family tradition: Tracy was the great-great grandson of Roger Sherman, one of the signers of the Declaration of Independence and the only one to sign three other historic documents: The Association of 1774, The Articles of Confederation, and the Constitution of the United States.
Tracy was born in New York on May 23, 1868, and moved with his family at the age of six to Plainfield, New Jersey. His parents' house is located on West Eighth Street in the Van Wyck Brooks Historic District, Plainfield, New Jersey. He graduated from Yale in 1890.
Tracy married Caroline Streuli on June 23, 1894. In 1900, Evarts Tracy built his own house in Plainfield, New Jersey and occupied it in 1901. Tracy's residence was built perpendicular to the road, and one could surmise that he watched the construction of Muhlenberg Hospital from his residence on Hillside Avenue, which is on a hill overlooking Muhlenberg. His residence was also built to the points of the compass just like his Muhlenberg buildings. Tracy's residence is now part of the Hillside Avenue Historic District, Plainfield, New Jersey.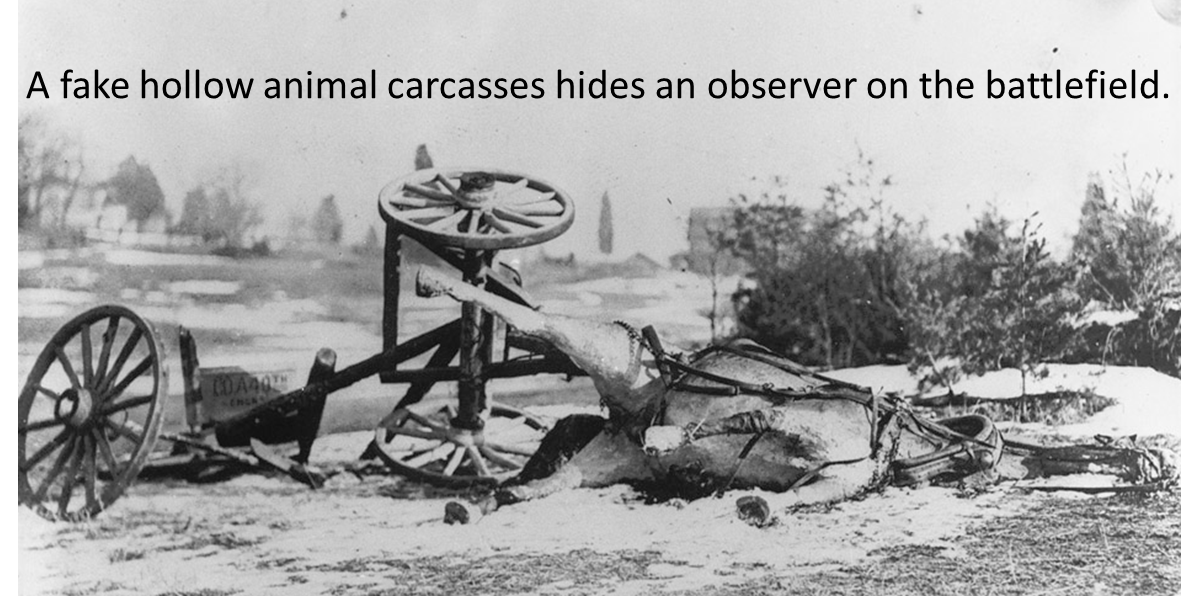 Earlier in 1896, Tracy designed a Nurses' Home for the "old" Muhlenberg in the west end of Plainfield, and it was completed in 1897 (now demolished).
Tracy was into the latest inventions of his time. He purchased a locomobile, "Best Built Car in America," and it was expensive and elegant. He thought so much of his locomobile that the architectural plans of his Hillside Avenue residence shows that he designed a large locomobile opening and door so that he could drive his locomobile right into the basement of his house. This no longer exists at the residence. He enjoyed giving rides to people around the city in his locomobile.
References are made that Tracy retired from the Tracy and Swartwout architectural firm in 1915, but in actuality he offered his services to the country in the Great World War.
Tracy attended the Plattsburg Camp in 1917, where he commanded Company 15, and also underwent training at the American University in Washington. When plans were made for the organization of the Camouflage Section he was assigned to the staff of the Chief of Engineers for the purpose of recruiting, organizing, and equipping the section. At that time he held the rank of Captain in the Engineer Corps, but before going abroad in September 1917 he had received a commission as Major. After spending a brief period in England, he proceeded to France, where he commanded the 40th Engineers, a camouflage regiment, organized in France, largely from companies sent over from the United States. He was ordered to the British front and was at the first battle of Cambrai, where he received a slight wound. In January 1918 he was put in charge of camouflage training at the Army Engineer school at Langres. He was appointed Army Camouflage Officer in July 1918, having at one time over one hundred and fifty kilometers to look after, and by the following September was in charge of all camouflage sections, covering a large area of the western front. He was cited by General Pershing, and was recommended for the Distinguished Service Medal, which was awarded to him shortly before his death. In October 1918 he returned to America to recruit and train two additional battalions of men for his sections, but the armistice rendered this unnecessary. (1)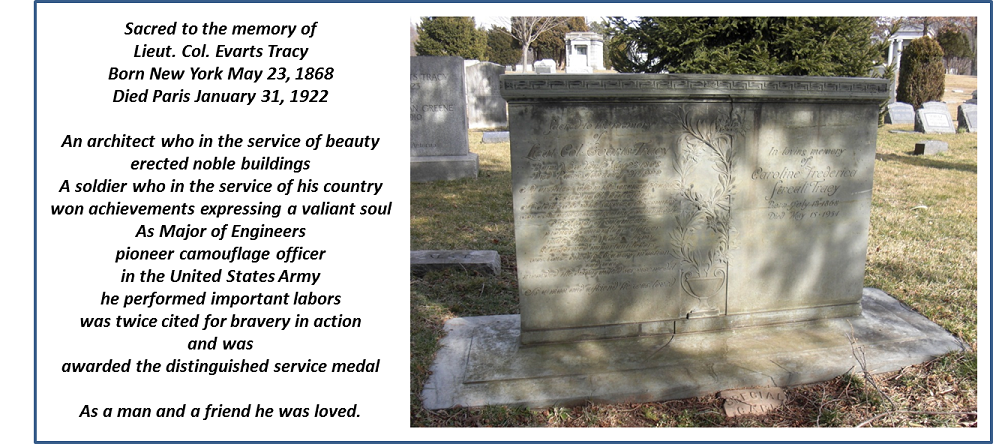 Tracy had become well known to the French government during his war service, and he was selected to work on the reconstruction of France. Tracy was in Paris for two months in 1922, when he developed heart disease and died in the American Hospital on January 31, 1922. He was survived by his wife Caroline and five sisters and one brother. (He was one of nine children of Jeremiah and Martha Sherman Evarts Tracy, and two of his brothers pre-deceased him.) His military service during World War One was memorialized on the Plainfield City Hall bronze memorial tablet.
One of his other early buildings extant in Plainfield is the Old Plainfield Police Headquarters located at West Fourth Street and Cleveland Avenue. Another one of his buildings in Plainfield, Muhlenberg Hospital, is in danger of demolition, and is on Preservation New Jersey's "10 Most Endangered" list.
Tracy is buried in Hillside Cemetery, Scotch Plains, New Jersey, on a hill overlooking Muhlenberg Hospital.